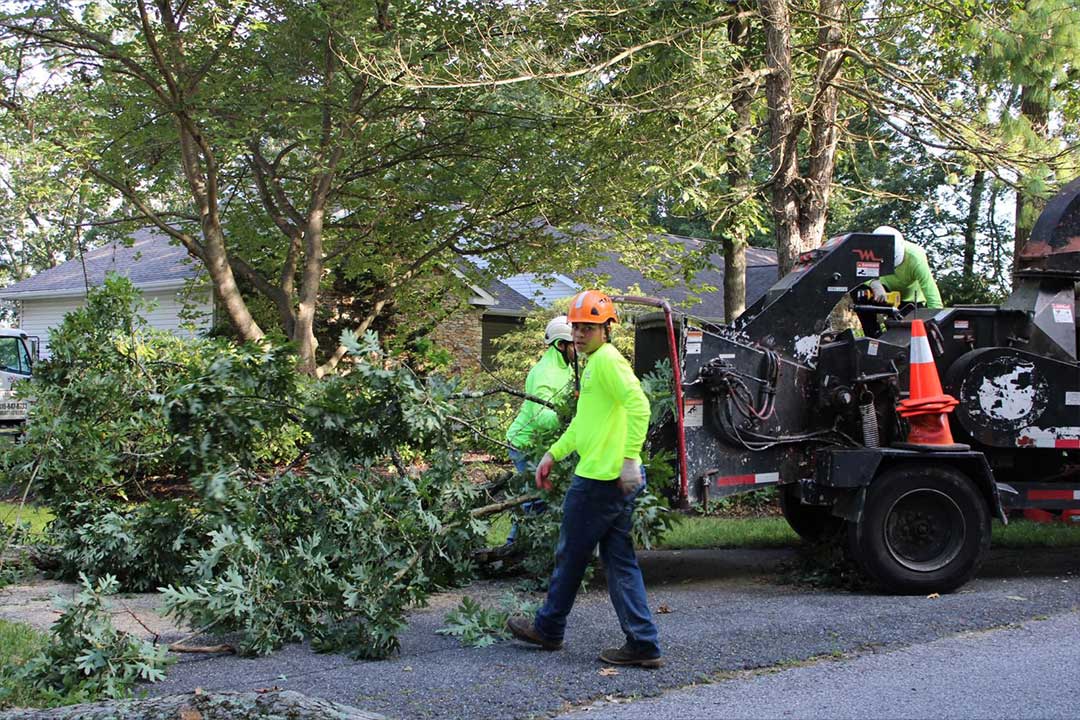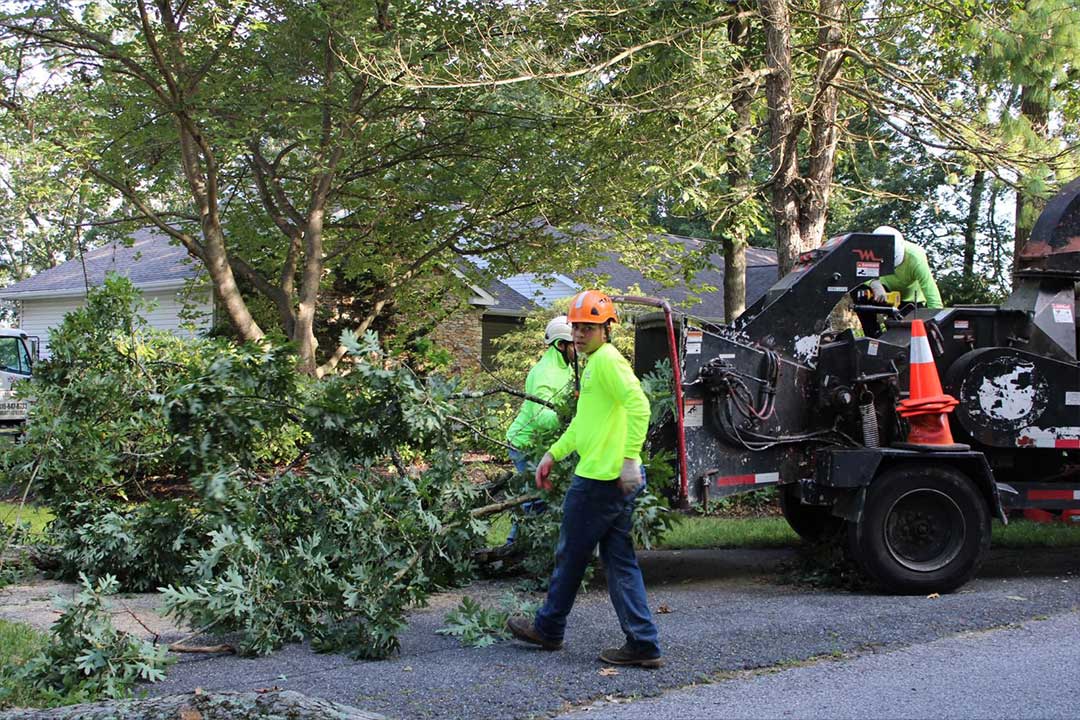 Emergency Tree Services

in Maryland
When disaster strikes and you're faced with unexpected tree-related emergencies, America Tree Service is here to provide prompt and reliable solutions. Our emergency tree services are designed to address urgent situations, ensuring the safety of your property and loved ones.
Why Us?
Our

Emergency Tree Services

Include:
24/7 ResponseWe understand that emergencies don't wait for business hours. That's why we offer round-the-clock emergency response services. When you're dealing with a fallen tree, storm damage, or any other tree-related crisis, our team is just a phone call away.

Tree RemovalFallen or damaged trees can pose a significant risk to your home or business. Our skilled arborists are equipped with the necessary tools and expertise to safely remove trees that have fallen or are in danger of falling, minimizing further damage to your property.

Storm Damage CleanupSevere weather conditions can wreak havoc on trees, causing branches to break, trees to uproot, and debris to scatter. Our team is experienced in storm damage cleanup, efficiently clearing your property and ensuring it's safe for you and your family.

Emergency PruningSometimes, unstable or overhanging branches can threaten your safety and property. Our emergency pruning services quickly address these issues, reducing the risk of branch failure and potential damage.

Hazard AssessmentIf you suspect a tree on your property poses a hazard after a storm or due to disease, our experts can perform a thorough hazard assessment. We'll provide recommendations for mitigation or removal to keep you and your property safe.

License & InsuranceWe are fully licensed and insured for peace of mind and protection.
Don't wait until an emergency strikes. Save our emergency tree service number (410) 647-8733 in your contacts today, so you're prepared for any unforeseen tree-related crisis. America Tree Service is here to provide the swift and professional assistance you need when you need it most. Your safety and satisfaction are our ultimate priorities.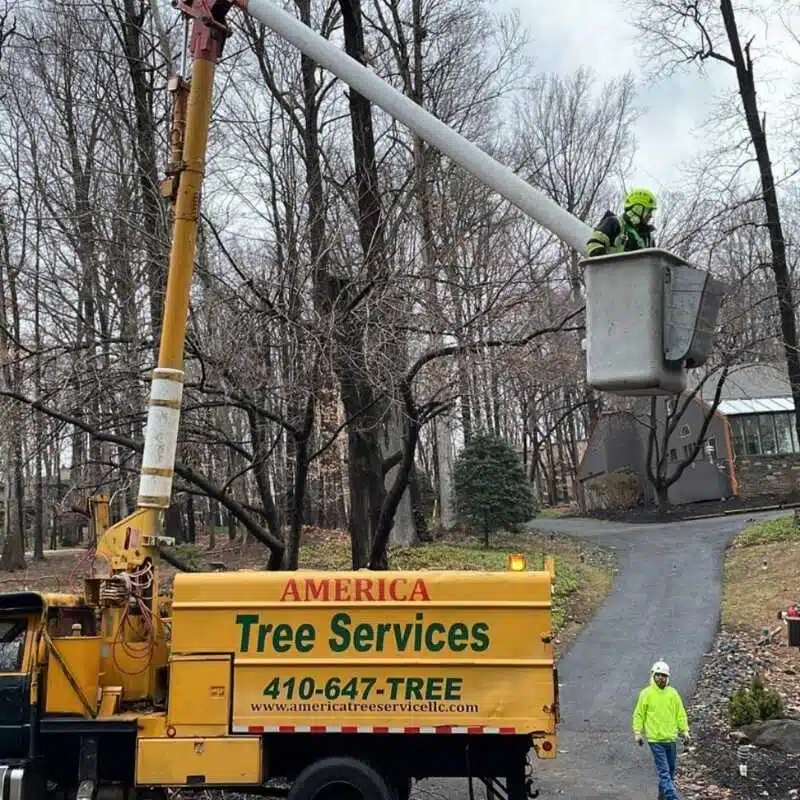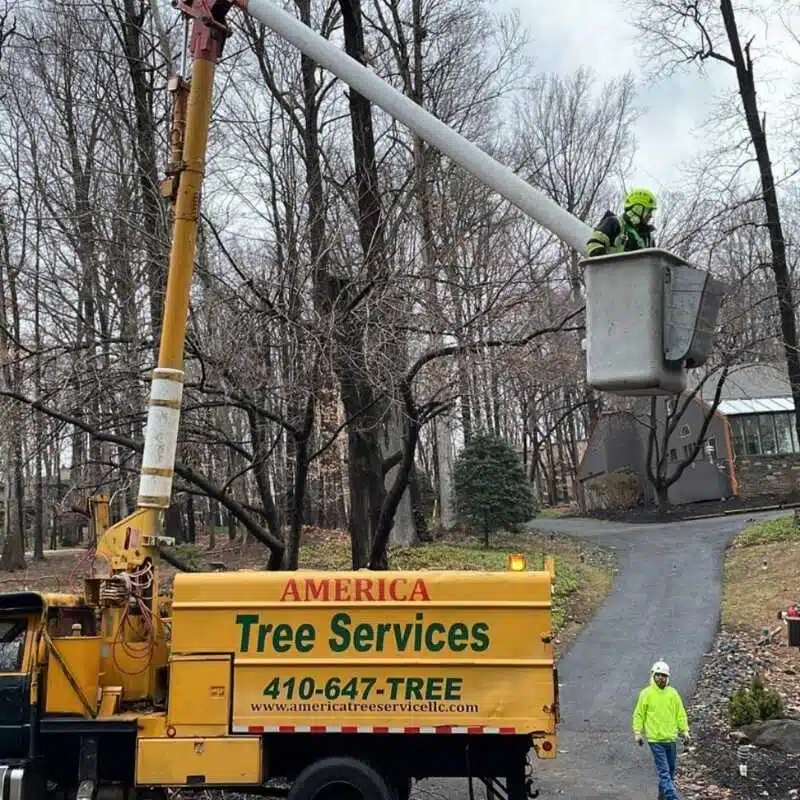 Emergency Tree Services When You Need Them Most!
Contact us now at (410) 647-8733 to get immediate assistance from our expert team. Your safety and peace of mind are our top priorities. We're here to handle tree-related emergencies 24/7. Don't hesitate – reach out to America Tree Service today!
Happy clients and famous partners
Some of our

Projects